Lesson 2: Getting a Domain Name
So, you're serious about this?
You're committed and ready to kick butt and get this thing going?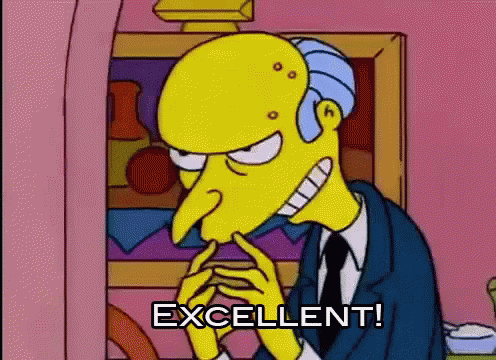 Good to hear. Let's get started.
Call me by my FQDN#
The first thing you need to get started is your own FQDN. What? Don't speak geek? That stands for a "Fully Qualified Domain Name", which is fancy nerd speak for a domain name of your own. Your own .com, .net, or whatever other ending you'd prefer. This is really table stakes for running a company, and these days runs you around $9 a year (so a couple Venti Latte's at Starbucks). You can't be really be considered a serioues business without one, and getting a "free" subdomain 'aint gonna cut it. When we were in the late 90's it was cool to have a website URL like http://www.geocities.com/SilliconValley/Vista/4357/, but not anymore.
We're going to start by moseying on over to Google Domains to buy our domain name.
Why buy your domain from Google as opposed to GoDaddy or someone like that?
For that we need to have a little chat.
Real-Talk Time#
Okay, basically the Internet over the years has turned into high school. There's various cliques, and sooner or later, you're going to have to at least deal with one of them, even if you'd like to be like Switzerland and remain totally neutral.
The Internet was based on the idea of free flow of information and everything being equal but then….you know…..people came along and the reality changed slightly over the last 20 years of so.
When it comes to dealing with online cliques of technology providers for doing what we're trying to do (spin up a business & its tools online), the big heavyweights are Google, Microsoft, and Amazon.
We think Google is most likely aligned with most businesses, as they're not actively out to crush most businesses (cough unlike Amazon cough) and if you pick a side, it might be better to partner with the one who at least once upon a time had in their corporate code of conduct "Don't be Evil" (till 2015 anyway).
But in all seriousneess, Google is in many ways the backbone of the internet, and they have some pretty amazing technology, and in our opinion it's a lot more user friendly than Amazon's or Microsoft's offerings. If you don't like them or feel like using other providers, no worries, but we think Google it the best (at the moment) for most businesses and therefore we'll be using them throughout our lessons.
Time To Be Mega#
We're going to spare you the standard "how to choose a good domain name" spiel. However, we do feel compelled to mention that not EVERYTHING has to be a .com. Is a .com the best? For most businesses it's the easiest, but more and more TLD's (Top Level Domains) are being created which allow for some interesting possibilities for names that are unique and memorable (and that's half the battle sometimes when starting a business).
May we introduce the dummy company we'll be using throughout the site: MegaBiz LLC. Currently small, but destined for great things, MegaBiz will be what we will use as our example througout these lessons. Naturally, we expect you to use your own, so wherever you see MegaBiz, use your own company name.
We've decided that the URL https://megabiz.llc would be a really cool domain name, so we enter it in the search area and hit "Search". Naturally, pleace whatever domain name you are interested in/want to buy.
For our megabiz.llc domain name search, we got back the following result:
Green checkmark! Looks like it's available! Let's add it to the cart by click the little shopping basket icon with the + symbol in the upper right. Note how bellow there "More endings for 'megabiz'' If your chosen domain name is aleady taken, they have some helpful suggestions for other TLD's which might be available for purchase.
Done!
If you've gotten this far, I can tell you you're really good at this whole Internet thing, you're crushing up. Keep it up!
Let's go to the cart and go through checkout so we can get to the fun stuff.